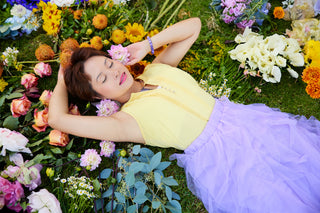 What is Your Soul Aura Color?
What does it say about your Soul Gifts, Wounds, and Lessons?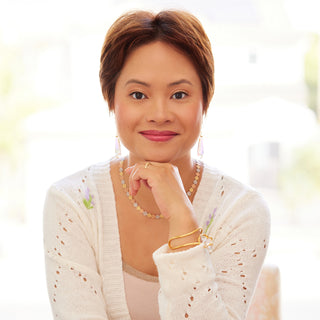 About Helen
Author, Artist, Spiritual Teacher
Helen Ye Plehn is the founder of Helen Creates Beauty and the Creator of the Aura Color Wheel: a system to identify your soul's purpose through your Soul Aura Color.
She is an aura reader, intuitive painter, certified crystal healer, angel channeler, third generation Fengshui master, certified Yoga and meditation instructor, and spiritual teacher. She is also an Ayurveda practitioner, Vedic astrologer, Theta healer, and passionate Flamenco dancer.
Helen's spiritual awakening began in 2012 after a psychiatric ER visit due to severe anxiety and depression. Many prophecies have hinted 2012 as The Shift of the Ages and The Time of Transition. After more than a decade of daily meditation practice, spiritual wisdom education, and a deep quest for her soul's purpose and happiness, she founded Helen Creates Beauty LLC. to further develop and offer her soul's gifts.
She is highly clairvoyant and sees colors as energy. As a professional artist working with colors daily, combining art, Fengshui interior design, and different holistic healing modalities, Helen helps her clients to live with purpose, joy, and fulfillment.
She is currently writing a book on the Aura Color Wheel: what your soul aura color says about your soul gifts, wounds, and lessons.
What does Helen Creates Beauty offer?
What does Helen Creates Beauty offer?
"I really enjoyed having Helen do a reading for me. She is such a  positive and radiant person and an overall pleasure to work with. Helen immediately saw my guardian angels and other spiritual guides around me and was very descriptive in what she saw. She was shown my passion for both creativity and healing and my guides shared a great message with her about my life direction which was very poignant for me. I would highly recommend Helen to anyone who desires connecting with their spirit team and receiving profound messages."
– Laura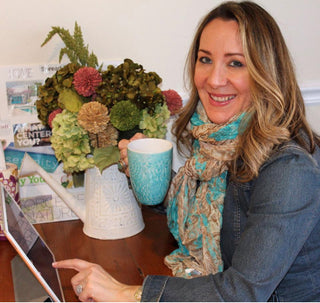 "This is the most unique piece of art I've ever had. I took the Soul Aura Color quiz and found out my aura color is Lemon which is my favorite color! I have always felt a connection with my soul flower (lilies), and when I opened up my portrait, the big orange blooms Helen has created just feel like they capture me perfectly. It was such a fun process of self-discover - with an end result I can keep forever!"
– Hannah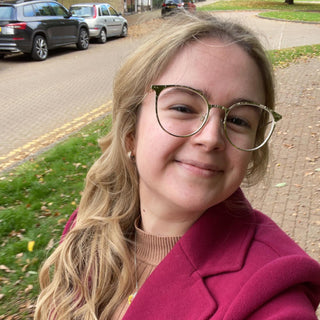 "The Lotus Flower crystal grid resonates with character and clarity and within months, my life catapulted into a new chapter. I hung my Crystal Lotus Flower portrait on the wall behind my work desk chair, as recommended by Helen. Ever since, in my space, there has been an overwhelming outpouring of manifestations, revelations, opportunities to serve, and blessings upon blessings. Almost indescribable..."
– Beverly
"I felt drawn to this beautiful painting but it was something beyond what I saw. I realized why when Helen sent me the story behind this mystical garden piece.  She was showing up at a time of my life when I was doing a lot of deep soul searching!"
– Kim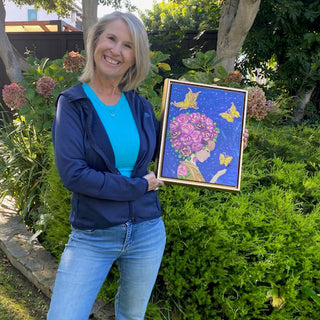 "Helen's guidance into self discover through various forms of artistic expression has given new meaning to my daily spiritual walk and leading to greater manifesting of intentions. The Flowing with My Rainbow Chakra Affirmation Deck has become an essential daily practice for my spiritual evolution. The deck encompasses an intersection of growth, education and an unlocking of undiscovered layers of self! An edifyingly essential dec (and great gift)!"
– Patricia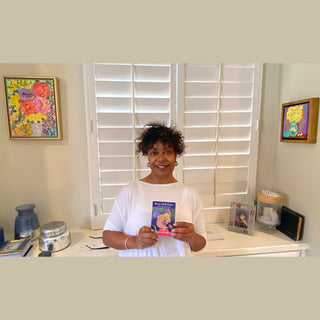 "I credit Helen with shifts in my personal development. During our work together, I always felt safe, loved, and supported. I highly recommend her Flowing with Your Rainbow Course, especially for women who find themselves at the crossroads of their life. With patience and love, Helen will guide you towards the light. My experience with Helen is enlightening."
– Esther